JOHN DEERE 960 11 metrov uzkaya rama №548 cultivator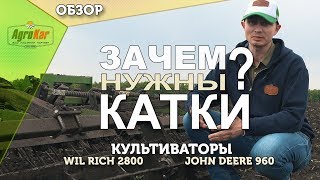 1/19
Model
960 11 метров узкая рама №548
Location
Ukraine
Kirovograd
Description
Required tractor power
270 HP
Running hours
500 ha/hour
Overall dimensions
width - 11 m
Transport dimensions
width - 4.2 m
Культиватор Джон Дир 960 шириной захвата 11 метров
Культиватор на узкой раме 3,6 метра
транспортная ширина всего 4,2 метра для такой ширины захвата

культиватор укомплектован катком
Агрегат после капитального ремонта
пескоструйная обработка, покраска оригинальной краской
замена всех рукавов высокого давления
дефектовка и перепаковка цилиндров
ГАРАНТИЯ НА ГИДРАВЛИКУ 1 год
новые лапы, болты в лапах, защита стоек от стирания
новые втулки во всех стойках
частично заменили метиз на новый
НОВАЯ резина!!
замена всех подшипников и сальников в ступицах и тандемах

Культивато полностью готов к работе

Предлагаем катки собственного производства на культиваторы, дисковые бороны и глубокорыхлители
Ширина катков от 1 до 3м
Культиватор John Deere 960, шириной захвата 9,5 метров, 5 рядов рабочих органов, тандемные колеса, после капитального ремонта в отличном состоянии в Украине не работал, привезен из США. На культиваторе проведена замена всех стрельчатых лап(США), перепакована вся гидравлика, оцинкованы все болты, гайки, стремянки, все рабочие органы культиватора перевтулены ! Так же в наличии есть культиваторы с шириной захвата от 6 - 16 метров!
Important
This offer is for guidance only. Please request more precise information from the seller.
Safety tips
Seller's contacts
TOV AgroKar
The phone numbers have been checked
The address has been checked
Ukraine, Kirovohrad Oblast, Кировоград, ул. Мурманская 10
Seller's local time: 17:27 (EEST)
Selling machinery or vehicles?
You can do it with us!